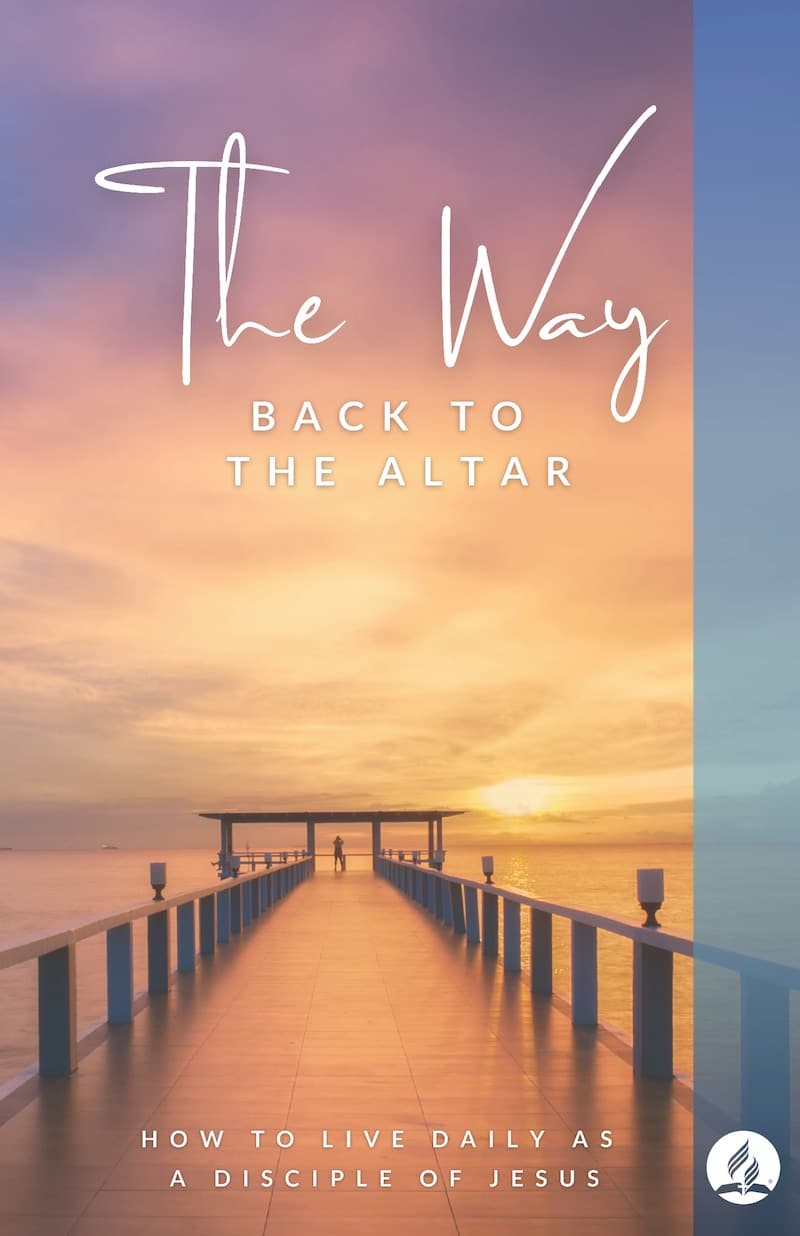 "Then Elijah said to all the people, 'Come near to me.' So all the people came near to him. And he repaired the altar of the Lord which had been torn down" –1 Kings 18:30.
Free E-Book
The Way Back to the Altar
How to Live Daily as a Disciple of Jesus
This book will teach you to you:
Come to Jesus As You Are
Honor Jesus As Lord
Discover Jesus in His Word and in Prayer
Receive a Fresh Baptism of the Holy Spirit
Love Your Family Sacrificially
Disciple Others to Jesus
Live Your God-Given Mission
What is Back to the Altar?